Ozone Connect Wing Harness V1
ozone-connect-wing-harness-v1
Pre-Order $249.00
THE CONNECT WING HARNESS MAKES RIDING LONGER DISTANCES A REAL PLEASURE, GIVING YOU TIME TO RELAX YOUR ARMS AND MAXIMISE YOUR SESSION.
The slim-line lightweight design offers ultimate freedom of movement when unhooked with support to hook in, lean back and cruise when you want.
The Connect Wing harness has been designed to comfortably slide on skin and neoprene. It can easily be rotated around your waist when lying on a board to paddle, keeping the hook away from the board and avoiding damage. An open angle Spreader Bar hook allows easy hooking in and out.
The wings Leash Line can be connected directly to the harness with or without our optional Quick Release, in this case the Wrist Strap or Waist Strap is not required. We highly recommend using the Quick Release if connecting the Leash Line directly to the harness.
Notes:
- to use the WASP V2 with the Connect Wing Harness it requires our specially designed WASP V2 Harness Line, both sold separately.
- the Connect Wing spreader bar is designed for Wing use only.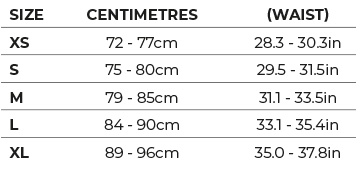 ---
---
Related Items
2021 Konrad Wingman V3 - 15% Off
$1,125.00
Wingman V3 Simplistic in style and optimised of max performance the Wing is everything you need and nothing you don't. Available in two colourways - Rasta and Mint Sizes:3m, 4m,...
---
Duotone Foil Miniboom Silver
$99.99
For use with the Duotone Slick Foil Wing. The Mini Boom is simply inserted into the webbing on the back of the strut and then pushed into the connection for...
---
Duotone Foil Miniboom Platinum
Pre-Order $299.00
The Mini Boom Platinum Series is the choice of our team riders for the lightest weight and best performance. The carbon Mini Boom is simply inserted into the webbing on...
---
2021 Duotone Foil Wing Slick (with Miniboom Silver)
$1,198.00
The Slick is the most versatile wing in the range, easy to fly, intuitive handling and incredible stability no matter the conditions or how you choose to ride!   The...
---