Core XR6
XR6black5
$1,679.00
Bestseller. Test winner. World record holder.
Say hello to the new XR6. Our latest from the Universal+ Series is engineered to perform in all conditions and disciplines. It inherits the power and unbelievable wind range of the legendary XR5 while receiving measurable weight saving and handling upgrades. 
Our biggest challenge in updating a kite like our bestseller is not changing something that ain't broken. When we design a signature feel into our kites, it should continue from one generation to the next. Our customers agree and tell us they appreciate it when we don't mess with the original formula. We listened and built a kite you're gonna want to upgrade to.                         
Calling all astronauts, T minus 3 to liftoff.
Say hello to ridiculous hangtime. The XR's linear responsiveness continues to deliver effortless cruising, record-breaking hangtime, and super smooth landings. After six generations, we've dialed in the characteristics regular kiters and astronauts-in-training seek. Like prodigious power. Unbelievable depower. And precise control on the water and in the air.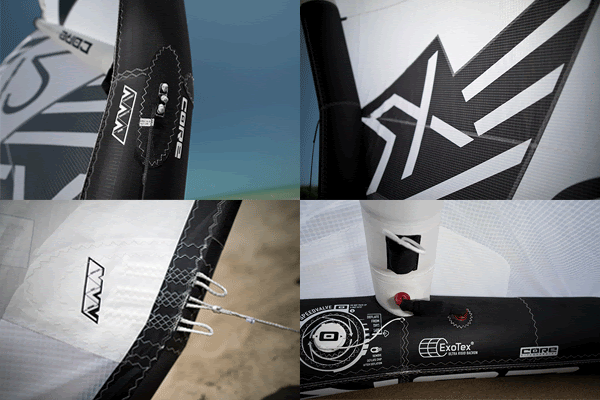 ---
---
Related Items
2020 Duotone Dice Kite
Pre-Order $1,479.00
The Dice is an incredibly versatile all-rounder; it's the perfect tool for the rider who doesn't like to define their kiteboarding. If you prefer to ride whatever the conditions throw...
---
2020 Slingshot Rally GT
Pre-Order $1,598.00
The NEW RALLY GT is the evolution of our most popular and versatile freeride crossover kite. With a distinctly different outline than prior years, the RALLY GT has been redesigned...
---
2020 Slingshot Raptor V1
Pre-Order $1,798.00
NEW product for 2020 is the Raptor V1 If Go Big or Go Home is your motto, this is the kite to get you there. NEW to the Slingshot lineup...
---
2020 Duotone Rebel Kite
Pre-Order $1,679.00
The Rebel has been part of Duotone's history, and it is very much part of our future. The five-strut kite is the ultimate freeride and big air weapon, perfect for...
---