Core XR6
XR6black5
$1,929.00
Bestseller. Test winner. World record holder.
Say hello to the new XR6. Our latest from the Universal+ Series is engineered to perform in all conditions and disciplines. It inherits the power and unbelievable wind range of the legendary XR5 while receiving measurable weight saving and handling upgrades. 
Our biggest challenge in updating a kite like our bestseller is not changing something that ain't broken. When we design a signature feel into our kites, it should continue from one generation to the next. Our customers agree and tell us they appreciate it when we don't mess with the original formula. We listened and built a kite you're gonna want to upgrade to.   
SIZES 5-6-7-8-9-10-11-12-13.5-15-17-19 - NOT ALL SIZES ARE IN STOCK SO PLEASE CONTACT US FOR AVAILABILITY OR ORDERING TIME                     
Calling all astronauts, T minus 3 to liftoff.
Say hello to ridiculous hangtime. The XR's linear responsiveness continues to deliver effortless cruising, record-breaking hangtime, and super smooth landings. After six generations, we've dialed in the characteristics regular kiters and astronauts-in-training seek. Like prodigious power. Unbelievable depower. And precise control on the water and in the air.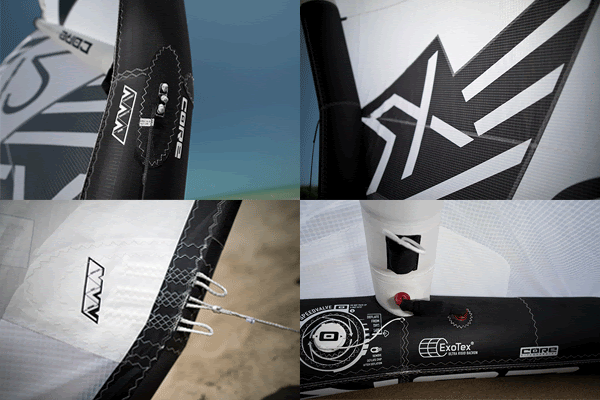 ---
---
Related Items
Gift Cards - Online or Shop
$10.00
WA SURF GIFT VOUCHER Each gift card comes with a 12 month validity and is sent via email. Gift cards for money value from $10 to $500 are available here...
---
WOO 3.0
$295.00
WOO is for kiters, wakeboarders, freeskiers and snowboarders eager to improve, stoked about riding, and wanting to play everyday! Record every session, see your progress, and congratulate your friends. Jump...
---
Woo 3.0 Replacement Mount
$39.00
Do you need a spare mount to use your Woo 3.0 on another board???
---
Duotone Kite Pump Hose with Adapters
$15.00
Replacement kite pump hose with adapters for any north / duotone kite
---