High Performance Pre-Shape: Inside 3D EVA Shape lock into your waist and prevent friction. Combined with the comfy Hyper Foam for ergonomic fit without sucking water.

Composite Shape: Extremely strong composite construction for outstanding back support with flexible sideparts

C_Bar: Fiber reinforced injection material with a modular exchangeable metal hook.The new tension lever tightens the harness without changing the buckle settings.

Inside EVA: Internal EVA construction for optimised comfort
48/S
50/M
52/L
54/XL

view sizechart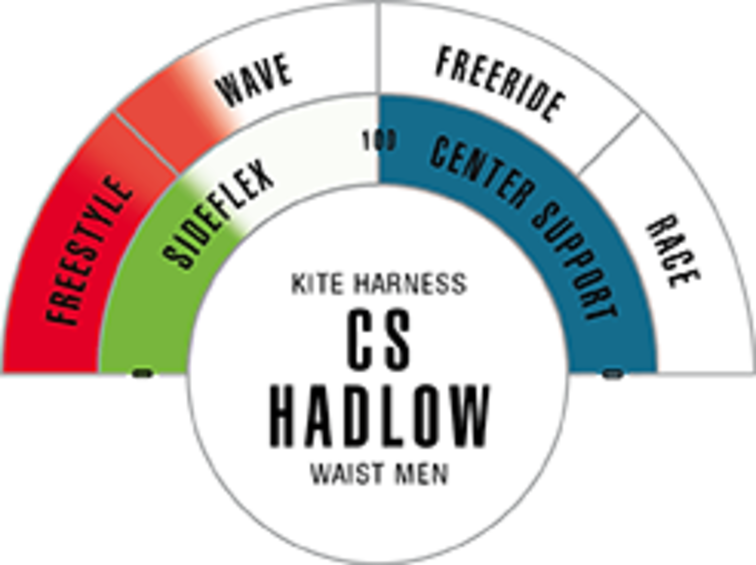 The Composite Series represents finely tuned accessories for kiteboarders of all levels. 5x World Champion Aaron Hadlow swears by these inventions to perfectly support his powerful style. New technologies such as the Composite Anatomic Flex Blade, Archbar and Hyperfoam have been developed for pros and amateurs alike to achieve peak performance. Radical moves need radical design.
The new and unique composite construction combines stiff and flexible materials in a new shape concept providing the perfect combination of support and freedom of movement. Click here for more technical details of our carbon series
With the C-bar, ION introduces a new technology for spreaderbars. Two features mark the difference: the new tension lever system tightens the harness without having to change the buckle settings, therefore guaranteeing a perfect fit. This new system provides a symmetric force spread while riding and is therefore very comfortable. The C-Bar is made out of fiber re-inforced injection material instead metal, which makes it ultra lightweight. Click here for more details.